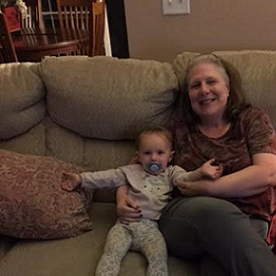 I can't wait to see my grandkids on Christmas day…So excited! They are both at the right age for some fun on the holidays!!
A recent survey showed that the majority of Americans love shopping for others. The only hiccup that some experience while shopping is trying to find the right gift. This guide will help you choose the right present so that you do not experience awkward moments when you present your gift.
What's the Deal With Gift-Giving?
Most experts believe that the reason some people love to give is because it gives them a psychological reward. People seem to have an emotional high when they get the opportunity to give, which could be one of the major reasons why Americans love to give gifts. However, you also want to make sure that you find the best possible gifts for the ones you love. So here are just a few ideas to help you find the best possible gift.
Personalize the Gift
You might be thinking of buying a gift that is sold by the thousands. This means that the gift is probably not too unique. One way to make sure that your gift is special is to personalize it. You can engrave a piece of jewelry or get your loved one a customized shirt from a place like Absolute Screen Printing or a similar place. That way you can make your gifts individualized and personal for everyone.
Make a List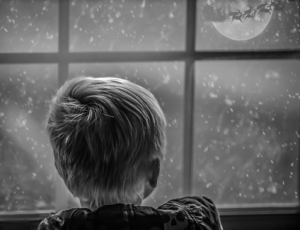 Follow old Saint Nick's tip, and try to make a list. The list should include everything that the person you are buying the gift for is interested in. Connect a gift to the list of likes. Remember that you do not have to get every gift; just choose one that you feel works best.
Stalk a Little
Social media has given everyone a little more access, and you can use this access to your advantage. The idea is to stalk his or her social media pages for clues about what he or she may want. Some people have used the person's laptop or smart device to see if there is a wish list on certain shopping applications.
Give Cash
Of course, there are times when buying a gift becomes impossible. At this point, the best thing that you can do is simply give cash. Now, this does not mean that you have to give someone cold cash. Perhaps, you can give a gift card. The best gift cards are from major credit card companies because your loved one can go anywhere. Be sure to make it fun for your loved one, too. Maybe you can give your loved one a treasure map to make finding the money fun.
Finding the best gift is never easy, but it is always worth it. There is definitely nothing better than seeing the face of the people you love light up with a thoughtful gift. That definitely makes all of the effort well worth it.
You can find practical, and reasonable gift ideas at my
Avon eStore
The following two tabs change content below.

Tammy Embrich
-- Full time work from home, writer, blogger, Avon representative, and LOVES playing with makeup. She is the proud grandmother of 2 wonderful grand blessings. You can visit Tammy at
MakeUp Products Online
.