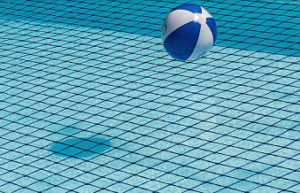 Although summer is swiftly coming to a close and chillier days are upon us, you don't have to put away all your warm weather gear just yet. Luckily, there are a variety of fun ways to incorporate sunnier activities into your winter regimen.
Here are some favorites:
Go Glamping
While summer may be the time for outdoor campfires, s'mores, and falling asleep to the sound of crickets, winter is prime 'glamping' time: camping in luxurious style. Set up a tent in the living room and pile it high with comfy pillows, string up twinkling lights in lieu of fireflies, and play some fun nighttime nature sounds on the stereo.
Have an Indoor Luau
Hawaii may be miles from your home and current climate, but that doesn't mean you can't bring the festivities indoors. Host a family (or neighborhood!) luau with Hawaiian music, snacks, and decorations. "Decorate with palm fronds and use grass skirting around the edges of tables," writes Linda Donahue for Livestrong.com, "to go all out, add fake palm trees. For atmosphere, encourage your guests to come in Hawaiian shirts, sarongs and beach wear."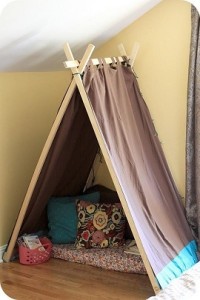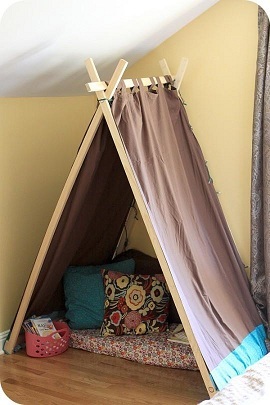 Hit The Swimming Pool
Indoor community pools generally stay open all year-round, so what better time to enjoy a beach day than on a snow day? Lay out brightly colored towels and blankets and bring suitable poolside snacks and toys to enjoy in between splashing around. You can even add some gorgeously fun flair with a mermaid Shimmer tail, and turn the pool into an instant tropical lagoon. This is definitely a great way to relive some of the joys of summer.
Head To The Kitchen
Barbecue, tacos, and burgers may seem like outdoor summer fare, but you can just easily fire up the proverbial grill indoors. Once a week plan a fun summer dinner with all your picnic favorites, with StyleAtHome adding: "Mix and match dishes in fun vibrant colors or with funky patterns like stripes and botanic prints."
Cut A Rug
Head to the basement or family room, push the furniture aside, crank up the surf rock and hold a vintage-inspired indoor dance party, with all the #1 beach hits and appropriate styles to accompany. Serve up soda fountain classics like root beer floats and ice cream sundaes, with Madmen-style summer cocktails for the adults.
Winter is all about keeping the spirit of summer alive, and with a little creativity you can enjoy all your favorite activities long after summer vacation's come to an end.
The following two tabs change content below.

Tammy Embrich
-- Full time work from home, writer, blogger, Avon representative, and LOVES playing with makeup. She is the proud grandmother of 2 wonderful grand blessings. You can visit Tammy at
MakeUp Products Online
.