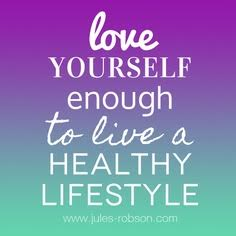 I was looking through the magazine last night and saw a recipe I'd like to try. 😉
www.icl.coop
~*~*~*~*~*~*~*~*~*~*~*~
Please Note: This recipe was taken directly from the magazine – including the site's URL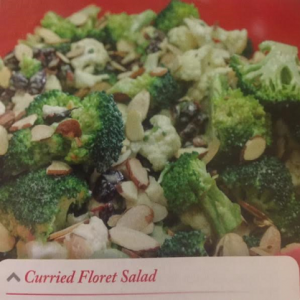 Curried Floret Salad
Ingredients
2 1/2 cup Fresh broccoli florets
2 1/2 cup fresh cauliflower florets
1-6 oz pkg. dried cranberries
1/4 cup vegetable oil – will substitute olive oil
2 tablespoons white vinegar
1 tablespoons brown sugar
1 tablespoons chives, minced
1 1/2 teaspoon curry powder
1 1/2 teaspoon soy sauce
1/4 teaspoon garlic, minced
1/3 cup mayo
1/3 cup slivered almonds, toasted
Directions
In large bowl, combine the broccoli, cauliflower and cranberries.
In a small bowl, whisk the oil, vinegar, brown sugar, chives, curry powder, soy sauce and garlic. Whisk in mayo until blended. Pour over broccoli mixture and toss to coat.
Cover and put in fridge for at least 2 hours, stirring several times. Before serving, stir in almonds.
Enjoy! 🙂
Again, here is the URL: http://www.icl.coop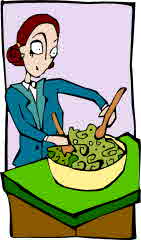 The following two tabs change content below.

Tammy Embrich
-- Full time work from home, writer, blogger, Avon representative, and LOVES playing with makeup. You can find her on Youtube as well. She is the proud grandmother of 2 wonderful grandchildren. You can visit Tammy at
MakeUp Products Online
. You can also subscribe and follow Tammy's Makeup and Beauty videos
Here
.