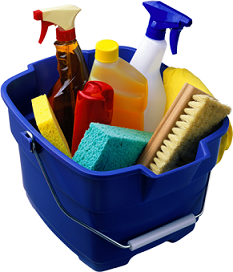 It's always nice to have the grandkids staying for a couple of days or weeks. After the fun, it comes the time to take care of the damages. Organizing is just the tip of the iceberg when it comes to the mess created by the curious and extremely active infants. Prepare the mop and vacuum cleaner and get your home back on track with a simple domestic cleaning.
Take Precautions
Even if you didn't take advantage of these tips this time, you will be prepared for the next visit. In order to preserve larger part of your home tidy, you should set a playing area. This will not only make your cleaning routine easier, but it will also ensure a safety environment for your grandkids. Childproofing a certain room will give you the needed security. However, you should still take certain measures to make your entire home safe for the kids. You need to establish certain limits and rules. It's difficult to play tough with your grandkids, but it's for their own good.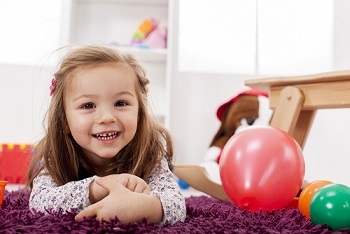 If you want to maintain your home neat, you should encourage the children to clean after themselves. The habit can be adopted by kids at any age. Believe it or not, even pre – scholars will gladly contribute to the cleaning routine. You should only ask them kindly. Kids are very helpful at that age. It can be something simple like wiping up the table. Ask older children to wash the dishes or do their own laundry. Chances are, their mom and dad already make them do this. Assign different chores and you will not have to worry for falling behind with your cleaning tasks.
Divide Your Work
Don't try to deal with more things than you can. If you overwork, you will probably get tired or even feel sick. Create a plan and tackle one task at a time. Start with the most urgent things like dealing with a dirty pile of dishes or vacuuming. De- cluttering is also essential for the domestic cleaning. You need to put back toys and clothes that are dispersed around your home. The next step is to put the laundry in the washing machine. Window cleaning and dusting are optional. Treat only the areas that require your immediate action.
Close Reach
Prepare a basket with all the cleaning products and tools you will need. Going back and forth your house, just to fetch a sponge or a brush will only exhaust you. Be sure that you have everything you need before starting your home cleaning. However, don't worry if you don't have that particular stain remover. Super grandmother like you probably has one or two old – school tricks for dealing with the nasty spills.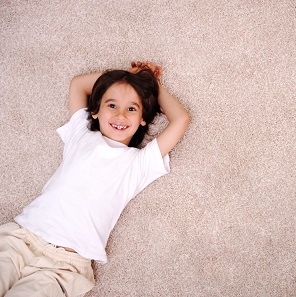 Ask For Help
If your grandchildren left you with apocalyptical situation, you can always get a help. Hiring a professional cleaning service will save you a lot of efforts for a certain cost. After all, the last thing you want is risking your health.
Enjoy fully the visit of your beloved grandchildren without worrying about the cleaning after that.
Ella is blogger and passionate writer with great passion for home interior and maintenance themes. She likes to follow the latest trends in home décor as well as in the fashion world. Obtain more tips for your personal household at this website.
The following two tabs change content below.

Tammy Embrich
-- Full time work from home, writer, blogger, Avon representative, and LOVES playing with makeup. She is the proud grandmother of 2 wonderful grand blessings. You can visit Tammy at
MakeUp Products Online
.