Archives for April 2014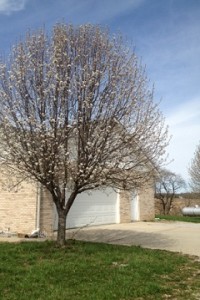 Good Golly Miss Molly! What happened to spring??? LOL 🙁
The temperature outside and Grandma's Bradford Pear Tree is saying two different things!!!
Haven't we suffered enough over the winter??? I'm sure a lot of people are saying this. I'm also sure a lot of plants and things suffered from the indecisive weather as well! 🙁
I want spring and summer and warm temps to get here and stay!!
I guess God knows what's best for us! 🙂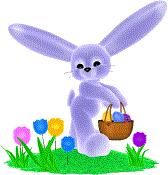 From: The Simple Joys Of Grandparenting – Stories, Nursery Rhymes, Recipes and More
~*~*~*~*~*~*~*~*~*~*~*~*~
Here's a fun cake to make for Easter or Anytime! 🙂
You Will Need:
Two round cake layers
Cutting board and knife
Vanilla frosting
Dried shredded coconut
Maraschino cherries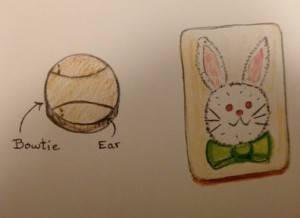 One cake layer will be the rabbit's face. This one doesn't need to be cut. Cut the other layer into ears and bowtie (as shown above).
Put the pieces in place on a cutting board and frost. Dust with the dried coconut for "fur." Cut a maraschino cherry in half for eyes. Use a knife to "draw" whiskers in the frosting. Frost the inside of the ears with pink frosting.
You Will Find My Review Of The Simple Joys Of Parenting Book In Return For Receiving The Book For Free Here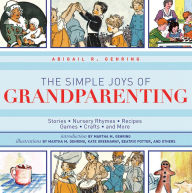 Recipe With Permission From The Simple Joys of Grandparenting
Enjoy! 🙂


Wouldn't it be nice to harvest strawberries in the middle of winter to use in your Christmas recipes? Perhaps you're an avid cook and like to use freshly picked and dried spices. Growing these items year round isn't as difficult as many may assume. Realistically, it doesn't take sunlight to grow fruits and vegetables – although it's quite beneficial. As long as you provide the right environment, you can grow nearly anything indoors.
1. Space – First, you're going to need the room to grow whatever it is you plan on growing. Most herbs, flowers and some edibles can fit in a single upright pot. Others will require room to branch out such as watermelons and strawberries. If you have a room you can dedicate to growing, this could be more ideal. If not, make sure you have enough room in your kitchen for the plants to grow.
2. Light – Although sunlight is great for plants and humans alike, it's not a required light source for growing. For less than $25, you can set up a fluorescent or LED light source for the plants. Photosynthesis happens with light regardless of the source. The sun is merely an incredibly intense source of converting light into energy for the plant. Although you don't have to leave the florescent light on all night, it won't hurt the plants if you do.
3. Temperature – One of the most important aspects you need to consider is keeping the right temperature. According to most seeds for flowers and edibles, the temperature needs to be over 67 degrees Fahrenheit. As long as you can maintain the temperature around 72 degrees in the home, your plants could flourish. This is important for the cold radiating off of a window at night can cool your plants. Keep them in an area where you can maintain the temperature. Some people will incorporate heat lamps above plants in order to combine warmth and light.
4. Water – Warm air and damp soil could cause mold to form on your soil. You don't want to keep your plants completely enclosed, as circulation of air can keep those molds from forming. As the sunlight is more than likely not going to shine on the soil in an indoor garden, you won't have to water the plants as often. Sunlight helps evaporate the water in soil and without it the soil retains more water.
5. Safety – If you have pets, your plants could be subjected to damage from the animals eating the beginning stages of the stems. There are a number of ways to keep animals from invading your plants ranging from using citrus peals around planters to buying screen and building a cheap box to enclose the plants. Placing them too close to furnace vents and other HVAC devices could also be damaging causing the plant to wilt and die.
Building an indoor garden isn't difficult as long as you manage the basics listed above. This can provide you with a near endless supply of herbs for cooking and edibles for eating. Of course the more elaborate you become with your garden the more it will produce. Many will go so far as to building small green houses onto the home for year round applications. You're only limited by the size of the area you want to use.
Ken Myers is a father of three and passionate about great childcare. He's always looking for ways to help families find the support they need to live fuller, richer lives. Find out more about expert childcare by checking out @go_nannies on Twitter.