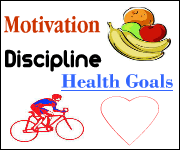 Yeah….Finally lost 30 pounds!! I'm feeling so much better too. 🙂
My last doctor's appointment, I was taken off my blood pressure meds. I sure didn't think I'd ever stop taking those…1 LESS pill I have to take daily.
Read My Original Nutrisystem Post and Review Here
The Weight Loss Has Seemed So VERY Slow For Me!
However, my doctor said it is NOT! I've maintained a loss of 1 pound per week and that's actually quite healthy.
Ok, I thought, well that's great news! lol
Some Unexpected Health Stats Though
My cholesterol has been slightly elevated! 🙁 Wow!! The doc wants to check it again in January and to limit my fat intake and keep working out.
I was not giving a second thought about cholesterol on the labels, I was always checking the fat, calories, protein etc…!!
So then I began checking all the labels for cholesterol…and sure enough, most of the pasta food items had 25 to 30 MG of cholesterol. And I was of course eating a lot of their pastas. I also checked their other food items (that were not pasta items) and a lot of them had the same high cholesterol. 😮
The food is really good, don't get me wrong!
However, I'm on my last batch of the food items and eating it every other day; and for the days I don't eat the NS food, I have been eating healthy meals, fruits and veggies throughout the day.
Honestly, all the NS plan has really taught me was "PORTION CONTROL" and eating the small meals/snacks throughout the day…which IS good, and I've lost the 30 pounds. The plan has also gotten me super motivated! Another plus 🙂 🙂
I'm so determined to get this weight off, that I've saved some of the bars (which they are NOT high in cholesterol) and will be taking them with me on our upcoming vacation. I will eat those for lunch along with a small salad wherever we go. Also, where we are staying will have some walking trails, (that I will be checking out)! :p
So, all in all…it's good news and some NOT SO good news here today for my weight loss update…
High motivation for getting healthier here for sure!

The following two tabs change content below.

Tammy Embrich
-- Full time work from home, writer, blogger, Avon representative, and LOVES playing with makeup. She is the proud grandmother of 2 wonderful grand blessings. You can visit Tammy at
MakeUp Products Online
.