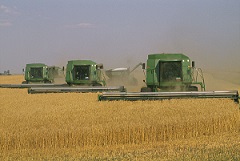 It was just a typical Saturday, I took the guys (my hubby and my son) some lunch; as they were in the fields harvesting wheat. My son was doing the actual cutting/combining and hubby was hauling to the mill. 🙂 Poor guys, when they are in harvest, they work 12+ hours a day (except for rain days) until harvest is complete.
Well, Saturday my son asked if I would like to ride in the combine. My thought was…"Sure, I have nothing better to do!" (I was really working this past weekend…shhhh) lol
Anyway, it was somewhat of a challenge climbing the steep ladder getting up into the combine – LOL. Once I was in, (a whole other world, with the AC and radio) was awesome! Ahh, the life of a farmer. 🙂
My Son…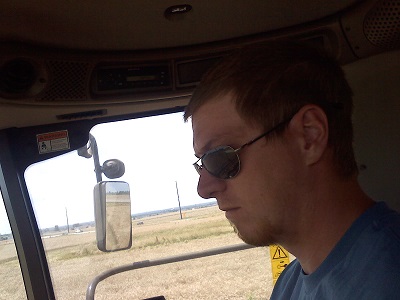 Hubby Getting The Truck Filled To Go To The Mill…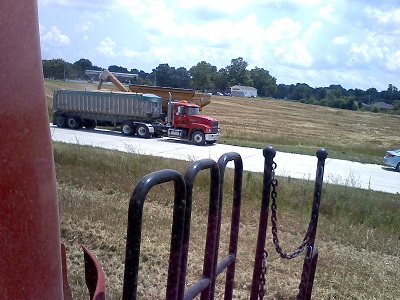 I had taken some pics of the combine doing its job, however my cell phone wouldn't cooperate this morning while attempting to upload. 🙁
It's a huge fine machine!! LOL
Looks something like this and BRAND NEW and all computerized. Makes you think back to the old horse and plow days…AND ALL BY HAND!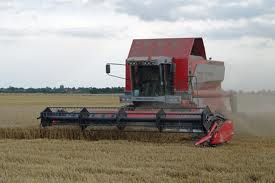 It was an experience, I've never been inside one before! 🙂

The following two tabs change content below.

Tammy Embrich
-- Full time work from home, writer, blogger, Avon representative, and LOVES playing with makeup. She is the proud grandmother of 2 wonderful grand blessings. You can visit Tammy at
MakeUp Products Online
.