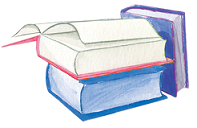 Shared From National Nannies.com
Standardized testing can be difficult for children, especially those who don't test well. Every child is presented with the same test, so there's no allowance for level of understanding or aptitude to the subject matter. As a parent, obviously you want your child to receive the best possible education, which includes scoring well on standardized tests. With these 30 blogs, you can help ensure that your child is fully prepared for any standardized test.
Understanding Standardized Testing
The first step towards excelling in standardized tests is understanding how they work. Although the word "standardized" suggests that every test is the same, there are a number of important differences in the tests that you and your child should be aware of. These five blogs will give your child an idea of what to expect, as well as provide them with a number of useful preparation strategies.
SSAT, SAT and ACT Testing: Preparing Students for Success
Co-Teaching and State Testing
Dealing with Test Anxiety: Part 1
How to Study for the SAT Subject Tests
What Do the Tests Test?
Getting in the Zone
As with any test, being in the right frame of mind can make all the difference in your child's results. All the studying and practice in the world won't do your child…
Read The Rest Of This Post Here
The following two tabs change content below.

Tammy Embrich
-- Full time work from home, writer, blogger, Avon representative, and LOVES playing with makeup. She is the proud grandmother of 2 wonderful grandchildren. You can visit Tammy at
MakeUp Products Online
.