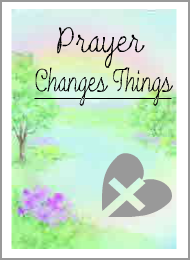 I love the My Prayers app on my iPad! 🙂
I sincerely hope you get inspired with these prayers, just like I did! =)
Keep Thy hand upon me, O Lord, and let not the evil one cause me pain.
Jesus, my God, I love Thee above all things!
Lord, please lead me right now into the path everlasting.
Thank You, Lord for the beauty I see all around me.
Keep me close to Your heart, Jesus.
O Jesus, in the most holy Sacrament, have mercy on us.
Dear Lord, help me to continue to be that greater light in such a dark world.
Dear Lord, I thank You for the chance to make a new beginning.
Dear Lord, drive away my fears and fill me with light.
Forgive me, God, for being so immersed in my own work that I had no time to give anyone else a helping hand.
Dear God, lead me according to Your will.
Lord Jesus, help me to accept Your love.
Draw me nearer to You, Lord Jesus.
Lord, help me to know that when I criticize others I condemn myself.
God of my life, I welcome this new day.
It is Your gift to me, a new creation, a promise of resurrection.
Dear Lord, grant me the strength to understand that not my will, but Yours be done.
Tender and compassionate God, You are our steadfast companion in the joyous times of our lives.
Fill me with Your Spirit, O God.
Lord, help me to lay my life on the line for Your will, ways and word.
O Lord, let me feel Your presence. Teach me faith, O God, and grant me hope.
Hope you all have a blessed week and keep the faith!

The following two tabs change content below.

Tammy Embrich
-- Full time work from home, writer, blogger, Avon representative, and LOVES playing with makeup. She is the proud grandmother of 2 wonderful grand blessings. You can visit Tammy at
MakeUp Products Online
.