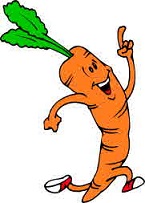 Well here it is a whole 9 days late with my weight loss progress report. A lot has been going on recently; you know; life just gets in the way sometimes. 😉
—->>> For folks that have not read my NutriSystem review, here you go; you can read that Here….Includes pics of some of the food itself and also my "before" pics 🙂
For the most part, I'm happy with my continued progress on the Nutrisystem plan. I think I should have been losing much quicker, however, hey; that's about 75% of the population's complaints when dieting. I have to remind myself too that I'm still in the process of menopause, yep! lol that definitely makes a bit of a difference.
Right up front, I'm still having a few days when I don't consume enough water. I will have to practice some more discipline in that area. I always take out 2 or 3 bottles of water out of the ice box every morning after my work outs and place them on my desk right next to my to do list. (Still, it's hard getting the water down even with it in front of me). I get so very busy with my work, and a lot of days, I just don't drink the water I'm supposed to. 🙁
I've lost a total of 20.2 pounds since March 11th. I hear of various NS members losing more consistently. They could be much heavier than I am and thus, have more to lose. That does have an impact on how fast you lose.
I have about 1/2 box of food left and my next shipment will be coming soon. I'm seriously thinking of stopping the NutriSystem plan and just eat more healthy foods and eat small portions more often throughout my days.
And above ALL else, keep up with the workouts and meet that goal of consuming a certain amount of water every single day! I HAVE to do it. 🙂 I also will be eating a few Healthy Choice or Weight Watchers meals over the course of the weeks ahead.
So, here's to some more healthy eating for 2013!
Thank you for reading my progress report! 🙂
Another Report Will Follow! 😉

The following two tabs change content below.

Tammy Embrich
-- Full time work from home, writer, blogger, Avon representative, and LOVES playing with makeup. She is the proud grandmother of 2 wonderful grand blessings. You can visit Tammy at
MakeUp Products Online
.