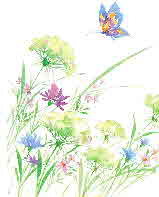 It's been awhile since I did a prayer or Bible scriptures post. However, I need guidance and prayer more than ever right now.
I'm considering doing something online that I've never done before and need to know if I'm moving in the right direction for my business. I've been praying about this as I prepare for this new project. I need strength and guidance!
I was reading the scriptures this morning and came upon Psalms chapter 4. I love reading in Psalms! 🙂
I find the below chapter intensely uplifting and comforting!
The last one is my favorite…
1. Hear me when I call, O God of my righteousness: thou hast enlarged me when I was in distress; have mercy upon me, and hear my prayer.
2 O ye sons of men, how long will ye turn my glory into shame? how long will ye love vanity, and seek after leasing? Selah.
3 But know that the LORD hath set apart him that is godly for himself: the LORD will hear when I call unto him.
4 Stand in awe, and sin not: commune with your own heart upon your bed, and be still. Selah.
5 Offer the sacrifices of righteousness, and put your trust in the LORD.
6 There be many that say, Who will shew us any good? LORD, lift thou up the light of thy countenance upon us.
7 Thou hast put gladness in my heart, more than in the time that their corn and their wine increased.
8 I will both lay me down in peace, and sleep: for thou, LORD, only makest me dwell in safety.
Prayer Quotes From http://www.tentmaker.org/Quotes/prayerquotes.htm
Pray often, for prayer is a shield to the soul, a sacrifice to God, and a scourge for Satan –John Bunyan
The lover of silence draws close to God. He talks to Him in secret and God enlightens him. –John Climacus
God never gives us discernment in order that we may criticize, but that we may intercede. — Oswald Chambers
In prayer it is better to have a heart without words than words without a heart. — John Bunyan
I pray you enjoy and have a productive week! 🙂

The following two tabs change content below.

Tammy Embrich
-- Full time work from home, writer, blogger, Avon representative, and LOVES playing with makeup. She is the proud grandmother of 2 wonderful grand blessings. You can visit Tammy at
MakeUp Products Online
.