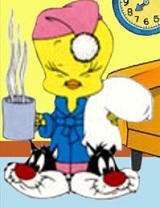 Spiritually Saying Good Morning!
Need to give credit where credit is due…I found these excellent spiritual resources at Inspirational Quotes
Starting with a prayer…
2 Thessalonians 3:16 – Now the Lord of peace himself give you peace always by all means. The Lord be with you all!
Sometimes, I just do not like mornings, and then on the other hand — there are mornings that are awesome! Guess it just stems from all the good days and bad days. Everyone has them! :p
Now for those (good morning) quotes…Hope you enjoy!
I like the first one. So very grateful I have my online work; it gives me a reason to get up every morning!
Thank God every morning when you get up that you have something to do that day, which must be done, whether you like it or not.
– James Russell Lowell
Do you remember this song? I wish I had $1 for every time I listened to it! LOL George Harrison was the best!!
Sunrise doesn't last all morning, a cloudburst doesn't last all day, seems my love is up and has left you with no warning. It's not always going to be this grey. All things must pass, all things must pass away.
– George Harrison
Let's start this morning with a clean heart. Don't worry about yesterday or last night. Today is a new day to renew our mind this morning.
– n/a –Unknown
We are all blessed again today with the gift of life. Thank God and let's make something good today. Help others who need help. Think of others who are less fortunate.
– n/a –Unknown
Everyone has highs and lows that they have to learn from, but every morning I start off with a good head on my shoulders, saying to myself, "It's going to be a good day!"
– Lindsay Lohan
When you arise in the morning, think of what a precious privilege it is to be alive – to breathe, to think, to enjoy, to love.
– Marcus Aurelius
Often it takes some calamity to make us live in the present. Then suddenly we wake up and see all the mistakes we have made.
– Bill Watterson
Two golden hours somewhere between sunrise and sunset. Both are set with 60 diamond minutes. No reward is offered. They are gone forever.
– Horace Mann
Good Morning! 🙂

The following two tabs change content below.

Tammy Embrich
-- Full time work from home, writer, blogger, Avon representative, and LOVES playing with makeup. She is the proud grandmother of 2 wonderful grand blessings. You can visit Tammy at
MakeUp Products Online
.