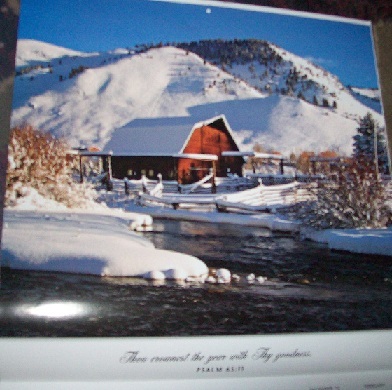 Thou crownest the year with Thy goodness (PSALM 65:11)
I purchased a calendar for the New Year. It has some breath-taking photos. I thought I'd share them with you all and also the Inspirational Bible verses it features for each month. (FROM THE KING JAMES BIBLE) =)

Happy New Year and Happy January!
It is my wish for all moms and grandmothers, and all my readers…
I sincerely hope you all have a safe, healthy and Happy New Year! Take lots of moments throughout the year for yourself, as you richly deserve it!

The following two tabs change content below.

Tammy Embrich
-- Full time work from home consultant, freelance writer, blogger, Avon representative, and likes doing Paid Surveys. You can find a list of 10 (free) survey sites
Here
. She is the proud grandmother of 2 wonderful grandchildren. You can visit Tammy at
Freelance Writing Jobs and Services
and
MakeUp Products Online
. You can also subscribe and follow Tammy's Makeup and Beauty videos
Here
.