Archives for November 2012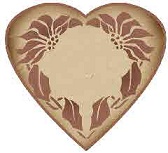 A Post From Danielle…One of my guest bloggers
When it comes time to decorate a new home or add new life to your current residence, you don't have to break the bank shopping for new accessories. Flex your DIY muscle and crochet some accents that will dress up your surroundings with ease and add a pop of color. Here are some ideas to get you started.
Afghan
A great addition to your home, that will also look great thrown over a chair or the back of a couch, is a crocheted afghan. It will also keep you warm during these cold winter months. Try a solid-color throw for a room that is alive in color or furnishings. If your home has walls you can't paint (such as an apartment with strict rules about modifications), crochet a throw in a bold color or pattern to use as a focal point and way to dress up your surroundings.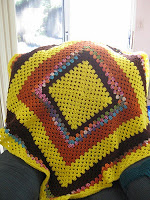 Trivets, Coasters, Placemats
Protect your countertops from hot pans and add a little zing to your kitchen or dining room table with crocheted trivets. They're an easy craft that you can make while you're watching television, or if you're looking for a quick project that will use up yarn you have lying around. You can make them in a variety of designs, such as posies or hexagons.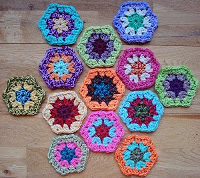 Coasters and placemats will let you dress up your dining room table with a little DIY flair without going to a tremendous expense, especially if you like changing out your décor on a regular basis. Try a project that celebrates the holidays (something red, pink, or romantic for Valentine's Day, for instance) or a patterned design that will complement everyday dishware.
Dishcloths, Dish Scrubbers, Potholders
If you're a go green kind of person, you'll likely be interested in reusable dishcloths that will help you clean up around the kitchen. Use sturdy and washable crocheted dish scrubbers to relieve yourself of using sponges to wash dishes, which can harbor bacteria and need to be replaced often. Use dishcloths to wipe up a quick spill and potholders to grab hot dishes out of the oven.
Reusable Bags
Crocheted bags will look great hanging in your kitchen between grocery store trips and might just inspire your friends and family to make their own bags (or at least use plastic and paper bags less often). Use the bags to bring home fresh produce from the farmers' market or as lunch bags during the work week. They're easily balled up and taken with you when running errands so you can accessorize while also being kind to the planet.
The ideas don't stop here. Whether you dress up your kitchen or stay snuggy warm during family movie night, crocheted accents are fun and easy to make and will always come in your favorite colors. Share your favorite crochet projects in the comments below!
Danielle is an avid DIYer who blogs on behalf of Sears and other prestigious brands. From quilting with a sewing machine to cutting wood with a table saw, she will attempt any kind of creative project at least once.
Read her work at Eat Breathe Blog

Today is focused on "PRAYER" For all Grandparents and women who read my blog 😉
I'm saddened about all the people that lost their homes and lives from the New York and Wash storms. Also, there are still lots of people without power!
Scriptures on Prayer and Strength
Psalm 95:2 Let us come into his presence with thanksgiving; let us make a joyful noise to him with songs of praise!
2 Corinthians 1:11 You also must help us by prayer, so that many will give thanks on our behalf for the blessing granted us through the prayers of many.
James 1:6 But let him ask in faith, with no doubting, for the one who doubts is like a wave of the sea that is driven and tossed by the wind.
Isaiah 41:10 fear not, for I am with you; be not dismayed, for I am your God; I will strengthen you, I will help you, I will uphold you with my righteous right hand.
2 Timothy 4:17 But the Lord stood by me and strengthened me, so that through me the message might be fully proclaimed and all the Gentiles might hear it. So I was rescued from the lion's mouth.
Psalm 27:1 The LORD is my light and my salvation; whom shall I fear? The LORD is the stronghold of my life; of whom shall I be afraid?
********************************************
Something I received in a newsletter, and something to encourage "faith" 🙂
Praying Their Way Through Turbulent Times
A Georgia couple facing financial strife find strength and courage in turning their troubles over to God.
By Roxann Crane, Acworth, Georgia
Mail thunked into the mailbox and I ran to get it. Ads, bills and…my stomach knotted. There it was. An envelope from the mortgage company.
I went in to where my husband, Doug, was in the living room. We opened the letter together and started reading: Dear Mr. and Mrs. Crane, we regret to inform you that your request for another mortgage modification has been denied…. It went on with more financial mumbo jumbo, but that first sentence told us enough.
Doug let the letter fall to the floor. "That's it," he said. "We're done."
I gazed around the living room. Pictures of our three sons. The framed wedding photo above the mantel. Our furniture. Our whole life.
Two weeks earlier we'd received the foreclosure notice from the bank. We hadn't panicked then because we were still waiting to hear about the loan modification. If we could bring those loan payments down we might figure out some way to hang on to our house.
Now the last door was closed. We had two weeks to move out. We were two weeks away from living on the streets.
I looked at Doug. He's a stoic man, not one to complain or let his feelings show. But I could tell that he was as shaken as I was. How had we come to this?