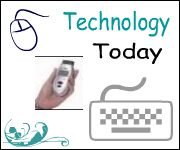 The power of various technology advancements has significantly impacted  today's society  in regards to  the vast array of its businesses, learning capabilities, government and employment.
However, while thinking of the 5 greatest technological advancements, Microsoft, and medical advancements comes to mind. You often wonder, how did moms and grandmothers survive before all the modernized washing machines, coffee makers and dishwashers? People from the 20th century were definitely physically fit, compared to today.
Below are 5 of the Greatest Technological Advancements
Computerized World – Today, thinking back when everything was done by pen and paper just boggles the human mind. The first personal home computers hit the market in the late 1970s. Shortly thereafter, Gates and Paul Allen started a business relationship and that's when the company "Microsoft" was born. Then came Microsoft Windows on November 20, 1985. And the world has not been the same since. Today, it's unthinkable (for most of the United States population) to go without a laptop and the genius invention of the Ipad. And now we have computerized cars, sewing machines, cash registers, vacuum cleaners and more. What a wonderful world with this being the greatest technological advancement.
Medical Tech – Many stories have been told about how moms had babies at home and then went straight to work afterwards. I've heard my grandmother on my husband's side tell quite a few stories about having babies at home. That's quite remarkable from the 21st Century perspective. Today, there are ultrasounds to find out the sex of a baby and computerized imaging to diagnose cancer; not to mention advancements on chemotherapy side effects. You can now have treatment for cancer with less nausea and vomiting. That in itself means a lot to a cancer victim. However, and more importantly, the advancements of actually saving a person's life is at the top of the list with vaccinations and surgical transplants.
Telephone – It is noted that the first telephone was invented in March 1876. Of course before that time, communication was performed by postal mail and railroad. A typical teenager would get mighty frustrated with this means of communication. However with the phone being among the 5 greatest technological advancements, came the first cellular phone in the late 1940s. Back then those cell phones were significantly larger than the ones today. Today there are cell phones equipped with text messaging, Internet and more that conveniently fits in the palm of your hand or attaches to the top of your jeans.
Transportation – Technological advancements have certainly come a long way concerning transportation. Back in the 17th century the horse and buggy type transportation was updated with better engineering for safer and more comfortable riding. Henry Ford acquired the merit for the first automobile for mass production. That first automobile was the "Model T" back in 1908. It is known that the first railroad transportation was invented by George Stephenson. This train was operated with coal; while today, trains operate with solar power. Automobiles are now equipped with many extras. You are fortunate if you can afford such a car with heated seats, GPS, DVD player, Bluetooth and keyless start.
Environment – The environmental improvement is dependent on many things. Health safety practices play a huge role with improving the environment. The public health department also needs to work hard to keep the environment clean. Automobile pollution has a lot to do with the health of the environment as well. A considerable amount of effort has went into doing just that in the last decade. One of the most important and smartest inventions was the catalytic converter in regards to automobile pollution. The invention of Earth Day brought about vast improvement with the environment and efforts to preserve natural resources.
Both education and employment is going to help further advance technology in the real world. Some people has said that technology has made the world as we know it, a lazy one. However, technological advancements are what made a success out of today's doctors, lawyers, bankers and the list goes on and on.
You can view more of Tammy's articles Here
The following two tabs change content below.

Tammy Embrich
-- Full time work from home, writer, blogger, Avon representative, and LOVES playing with makeup. You can find her on Youtube as well. She is the proud grandmother of 2 wonderful grandchildren. You can visit Tammy at
MakeUp Products Online
. You can also subscribe and follow Tammy's Makeup and Beauty videos
Here
.