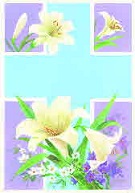 Good afternoon, 🙂
Hey we all argue once in awhile, and some of us call it fighting. It's nature to not agree on everything. We are all made unique with our own opinions and feelings. That is what makes us all interesting. If we were all the same with the same opinions, feelings, and views about everyday life and the world around us, then this world would be quite a boring place, wouldn't you think?
So with that said, there will always be arguements and various unique opinions and thoughts. We are all human and not the same; we are all unique.
What does the Bible say about arguing and fighting??
Matthew 18:15
If your brother sins against you, go and tell him his fault, between you and him alone. If he listens to you, you have gained your brother.
Matthew 12:36-37
I tell you, on the day of judgment people will give account for every careless word they speak, for by your words you will be justified, and by your words you will be condemned
Thessalonians 5:9
For God has not destined us for wrath, but to obtain salvation through our Lord Jesus Christ
Proverbs 28:25
A greedy man stirs up strife, but the one who trusts in the Lord will be enriched
Psalm 144:1
Of David. Blessed be the Lord, my rock, who trains my hands for war, and my fingers for battle
1 John 4:1
Beloved, do not believe every spirit, but test the spirits to see whether they are from God, for many false prophets have gone out into the world
Some scriptures on forgiveness
Psalm 51:17 The sacrifices of God are a broken spirit; a broken and contrite heart, O God, you will not despise
Psalm 86:4-5 Gladden the soul of your servant, for to you, O Lord, do I lift up my soul. For you, O Lord, are good and forgiving, abounding in steadfast love to all who call upon you.
Isaiah 55:6-7 Seek the LORD while he may be found; call upon him while he is near; let the wicked forsake his way, and the unrighteous man his thoughts; let him return to the LORD, that he may have compassion on him, and to our God, for he will abundantly pardon.
 Isaiah 1:18 "Come now, let us reason together, says the LORD: though your sins are like scarlet, they shall be as white as snow; though they are red like crimson, they shall become like wool.
Psalm 103:8-12 The LORD is merciful and gracious, slow to anger and abounding in steadfast love. He will not always chide, nor will he keep his anger forever. He does not deal with us according to our sins, nor repay us according to our iniquities. For as high as the heavens are above the earth, so great is his steadfast love toward those who fear him; as far as the east is from the west, so far does he remove our transgressions from us.
Accept the ever standing invitation from Jesus for forgiveness of all sins through His blood!
Hope you all have a great week! 🙂
The following two tabs change content below.

Tammy Embrich
-- Full time work from home, writer, blogger, Avon representative, and LOVES playing with makeup. You can find her on Youtube as well. She is the proud grandmother of 2 wonderful grandchildren. You can visit Tammy at
MakeUp Products Online
. You can also subscribe and follow Tammy's Makeup and Beauty videos
Here
.