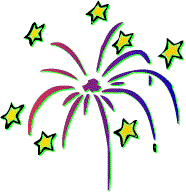 Hi to all! 🙂
I don't know about you, but the temperature has been in the triple digits the last week or so and it's just been miserable here. No rain either and of course that makes everything dry and our grass crunches under our feet! 🙁
We are watching our trees that we planted 2 years ago and may have to babysit them and start drenching them with water.
And if you've watched the news, There are many folks that have cancelled fireworks. That has been a big disappointment to many (especially the kids of course)! BIG KIDS included! LOL
Be safe whatever you are doing and Happy 4th of July! 🙂
The following two tabs change content below.

Tammy Embrich
-- Full time work from home, writer, blogger, Avon representative, and LOVES playing with makeup. She is the proud grandmother of 2 wonderful grandchildren. You can visit Tammy at
MakeUp Products Online
.