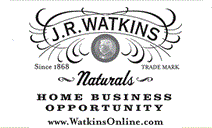 Good morning! =)
A winner has been randomly chosen for The Watkins $25 GC Giveaway. 🙂
The entries were…
Donna — 14
Corrie — 5
Danielle –14
The winner is Donna from Donna's Mailboxes and More. Congratulations to you Donna! I will forward your email to the sponsor.
I want to thank all of you for your participation in this giveaway! It is much appreciated. There will be more exciting giveaways in the near future! =)
The following two tabs change content below.

Tammy Embrich
-- Full time work from home, writer, blogger, Avon representative, and LOVES playing with makeup. She is the proud grandmother of 2 wonderful grand blessings. You can visit Tammy at
MakeUp Products Online
.