Hi there – Happy Easter! =)
I hope you all have fun with your kids and grandkids. Have a happy and safe weekend everyone!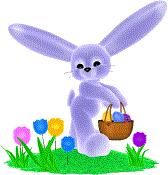 May you feel the joy and the presence of Jesus.
The Lord has risen to bless us.
This Easter I pray that the Love of God Is Resurrected,
Reborn, Renewed In Your Heart.
Wishing you all a very HAPPY EASTER!

Graphics and quotes from  http://www.verses-poems-quotes.com/
The following two tabs change content below.

Tammy Embrich
-- Full time work from home, writer, blogger, Avon representative, and LOVES playing with makeup. You can find her on Youtube as well. She is the proud grandmother of 2 wonderful grandchildren. You can visit Tammy at
MakeUp Products Online
. You can also subscribe and follow Tammy's Makeup and Beauty videos
Here
.