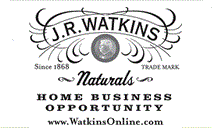 They've been a household name since 1868! That is truly impressive. However, I've gotten the chance at actually reviewing one of their products. Thank YOU Darlene! She was gracious enough to send me an exquisite product for me to review. I've never bought anything from Watkins…..yet! 🙂 I'm sure I will soon enough.
I've been told by a lot of friends and acquaintances that once you have a pedicure, you will be hooked for life. LOL, Well, I've never had one, honest. And if a pedicure feels anything like my feet feel right now after using Watkins Rejuvenating Foot Cream then I'm quite positive that I would be hooked for a lifetime.
I have very dry skin, and when it comes to my feet…make that TRIPLE the dryness! That's why I jumped at the chance at doing this review. I have tried various lotions, and have found Gold Bond to be effective…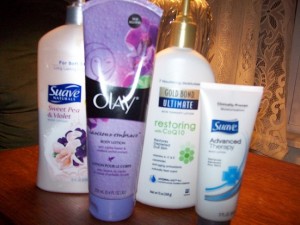 HOWEVER, this peppermint foot cream from Watkins tops it hands down!! 🙂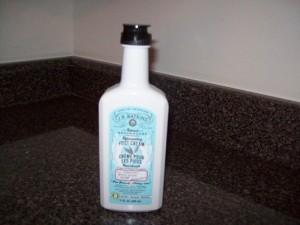 Ahh, this foot cream is extraordinarily awesome and 100% Natural! I love the texture, I love the scent, (peppermint), AND I love how soft it makes my feet 🙂
It's that cool, soothing sensation that gets you, and the scent is truly amazing. I happen to love the aroma of peppermint.. Very Nice Stuff! —>>> You must try it out
New Line Of Products At Watkins…just for babies! =)
The products consists of baby oil, baby wash, baby lotion, and soothing baby balm. So, if you are a new mother, you need to have a look. 😉
~*~*~*~*~*~*~*~*~*~*~*~*~*~*~*~*~*~*~*~*~
Are You Interested In A New Home Business Venture?
Sign Up From Now Until March 15th
, and You'll Get
—>> 3 Months < try Watkins e-Associate Web Package, 3 Months — No Charge!!
Yes, you read that right….
If you want to dump the website after the 3 months are up, that's totally fine. 🙂
There are a ton of benefits with a home business opportunity, and with this specific business, there are actually too many extras to disclose here for this blog entry. You will need to get in touch with the sponsor of this giveaway @ ddemell@watkinsonline.com.
You Deserve to be So Richly Rewarded For Your Hard Work!
~*~*~*~*~*~*~*~*~*~*~*~*~*~*~*~*~*~*~*~*~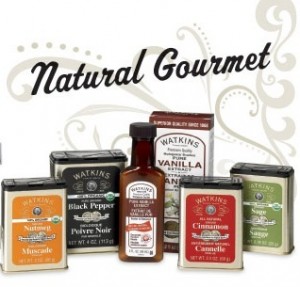 Living Naturally
From Darlene's Associate Site…
So what is Living Naturally to our Associates and Customers?
Living Naturally means each of our customers can expect consistent products and service at an affordable price, all with the sustainability of our planet's resources in mind.
Watkins promise is to continue our Living Naturally philosophy for generations to come!
All Rights Reserved… The statements made and opinions expressed (in this section here) are those of the Independent Watkins Associate who is the publisher of this document, and are not to be construed as the statements or opinions of Watkins Incorporated.
Make Darlene Demell YOUR Independent Watkins Associate! 🙂
~*~*~*~*~*~*~*~*~*~*~*~*~*~*~*~*~*~*~*~*~
Here Is What You Can Win In This Giveaway!!
——–>> Gift Certificate For $25! Toward Any Watkins Products<——-
OPEN TO US AND CANADA!!!
RULES FOR GIVEAWAY –>>>

First 3 Are Mandatory For Successful Entries!
…
Numbers 4, 5, 6, and 7 are bonus entries and will further your chances of winning the giveaway
1. Subscribe to this blog via Google Reader — Click on "Subscribe In A Reader" (right column) and leave comment ALONG WITH your name and Email.
2. Follow this blog via Networked Blogs (right column) and leave a new comment
3. Go to Darlene's Watkins Website, then come back here and tell us a product you would like to have.
4. Follow me via Twitter @hometelecommute
5. Follow Darlene via Twitter @Darlene7
6. Tweet About This Giveaway Tweet This –>>>> #Watkins Foot Cream #Review & #Giveaway – Soothes & Softens Dry & Tired Feet! #Win $25 GC! http://bit.ly/zttNvd @Darlene7 Ends 4-1-12!
7. Blog About This Giveaway
THIS GIVEAWAY CLOSES ON APRIL 1ST, 2012!
Copyright © Tammy Embrich :: Grandma's Home Blogger Place & Watkins:: All Rights Reserved
The following two tabs change content below.

Tammy Embrich
-- Full time work from home, writer, blogger, Avon representative, and LOVES playing with makeup. She is the proud grandmother of 2 wonderful grand blessings. You can visit Tammy at
MakeUp Products Online
.