Hi there, =)
Yes, I'm working this weekend, however, I've accomplished quite a bit in the last 2 days. 🙂
I did want to take the time to post a couple of photos…Friday I had the privilege of watching my grandson for a few hours. I took advantage of the moment and took a picture, and WOW what a pic! I would LOVE to get this one enlarged to place on my wall. But, where to put it??! I'm really running out of space for pics LOL.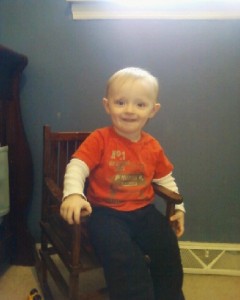 And then Friday night, we had dinner at Hooters. And this was the pic I took. He was just watching all those girls!!! I'm not kidding. LOL 😉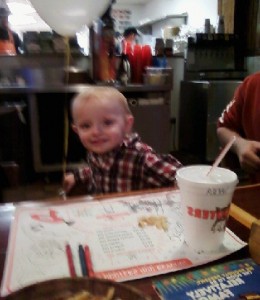 The following two tabs change content below.

Tammy Embrich
-- Full time work from home, writer, blogger, Avon representative, and LOVES playing with makeup. You can find her on Youtube as well. She is the proud grandmother of 2 wonderful grandchildren. You can visit Tammy at
MakeUp Products Online
. You can also subscribe and follow Tammy's Makeup and Beauty videos
Here
.